Our team will lead you floating along the rivers of patagonia to practise the best fly fishing and catch elusive trouts. Then you can rest and celebrate in our exclusive camp.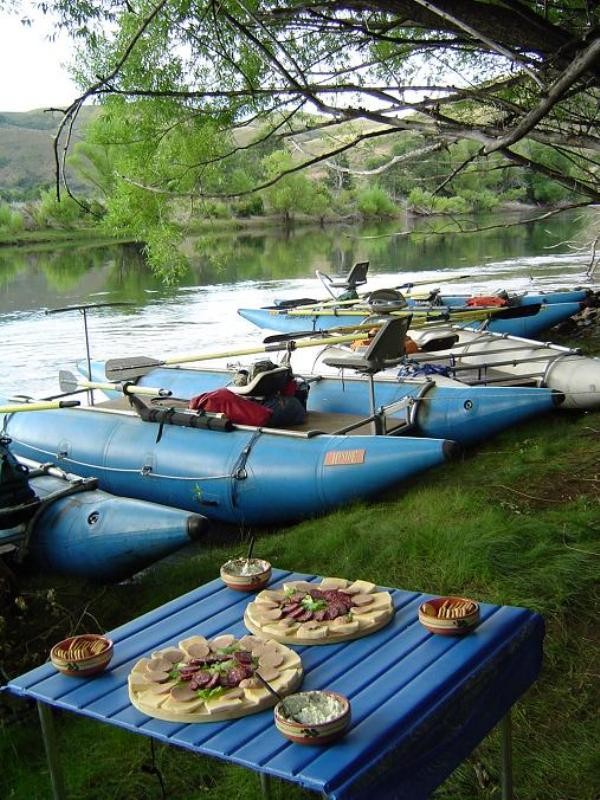 Fly fishing in Patagonia Argentina is one of those experiences that can enjoy lovers and experts of fly fishing, and those who practise it for the first time; because our guides will lead you floating on beautifull patagonic rivers. You will fun and you'll be delighted for the beauty of the landscape. It is an experience for the five senses.
After the fly fishing excursion, our team in the camp, will be waiting for you with a lunch of patagonic food, cooked on argentine grill, to give you a first class gastronomic experience, with argentine good wines and other drinks, all included.
Every people that live patagonia argentina fishing trips come back happy and satisfied because we are experts planning funny trips of fly fishing.
Trout fishing in Patagonia Bariloche it has it's best season between the biggining of november and the end of april. During this time, you will find large trout, rainbow and brown, returning on the lakes, therefore the chances of a good trophy are really great.
Our patagonia argentina fly fishing guides advice you about the best tecniques to catch trout and other species that grow and live in the lakes of Patagonia.
For more information about Fly fishing in Patagonia or fly fishing in Bariloche contact us at:
whatsapp: (+54 9 294) 455 - 0702
Tel: +1 (214) 377 - 1372
Mail: martin@outfitterspatagonia.com
or complete the form below