In Patagonia Argentina, fishing trips are made with Outfitters Patagonia. We are an organization that over 20 years ago we cross all the rivers and explore the most remote places of our Patagonia in search of the Bariloche trout fishing.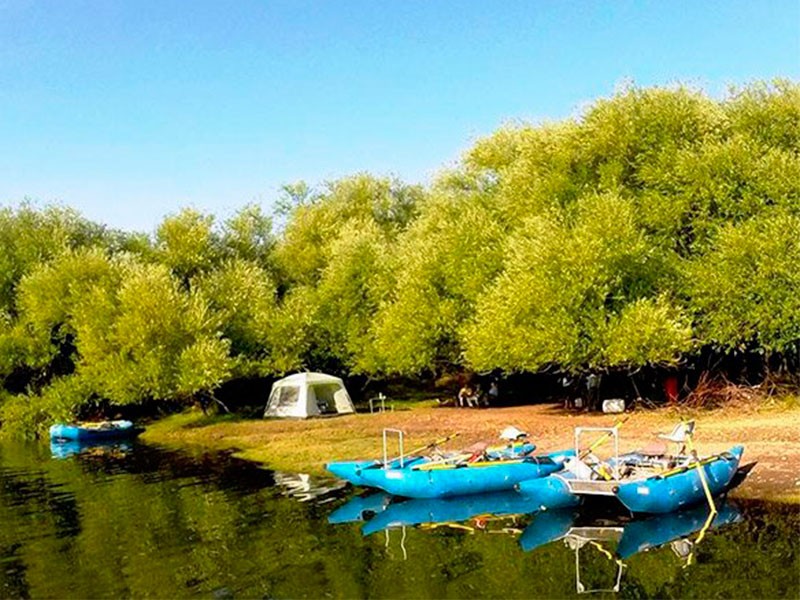 We offer a complete trip, a trip you will never forget.
On this trip you will find: Bariloche trout fishing, camping and adventure assured. It has the perfect combination of 5 to 6 days of encounter, discovery and life in nature. These types of expeditions allow us to enter the most intimate places in southern Argentina where there is no traffic of other people, which offers us the Patagonia Argentina fishing trips absolutely solitary ideal for this type of fly fishing.
These trips are all included in the final price. The adventure begins from the first encounter with the guide before going out to the river. He will give a brief talk on security issues, schedules and activities for the next few days. Each fisherman must have his luggage ready along with his fishing equipment. We take care of everything else: be the dining tent, kitchen tent, passenger tents, and everything you need to wait for them after each fishing day with a snack and delicious food along with the best wines from Argentina.
Find out more about the camping adventure by entering our website or by calling +54 9 (294) 455-0702