Outfitters Patagonia has the best fly fishing guides Bariloche offering an all-inclusive service. Your experience will be unique and unrepeatable, trust our trajectory, which is what has given us experience, knowledge, and even the discoveries of rivers and solitary landscapes of the Argentine Patagonia.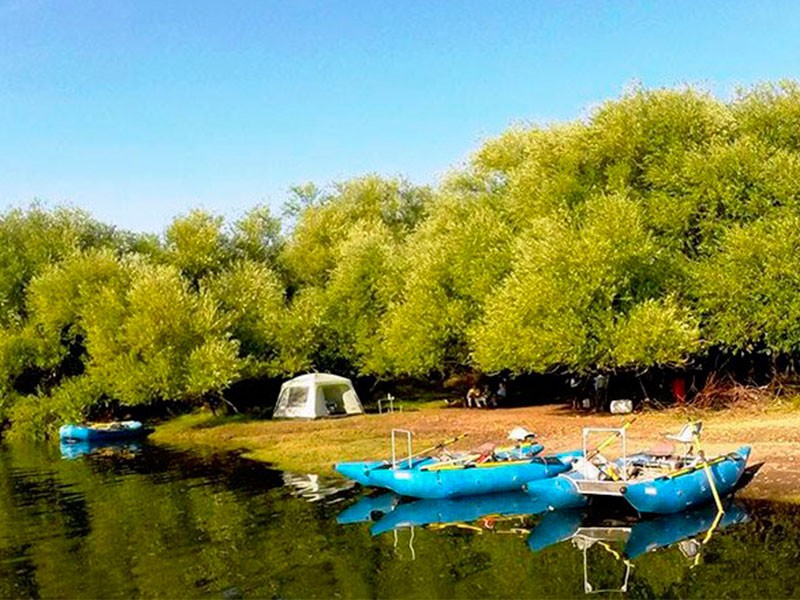 Within our variety of Bariloche fishing services we have a "floating overnight trip". This type of excursions is a good variant to immerse yourself in the adventure of camping and fishing for several days.
The characteristics of this trip are:
• Departures can be between 2 to 6 days of camping.
• This type of Bariloche fishing gives us the possibility to know and experience the most remote streams in Patagonia.
• A team of qualified personnel will advance to our first overnight destination, with all the first level equipment, to have the entire armed camp at the time of our arrival.
• We will be waiting for you with an all-inclusive "Argentine-style" dinner and a selection of first class wines.
• The next day, after an abundant breakfast we will go fishing down the river, while the camp guides lift all the equipment and go to the next destination to arm everything again and always receive us with everything ready, while our only concern is the fishing properly and enjoy nature and amenities.
• The sequence will be repeated on the days of the excursion.
• All necessary equipment for adventure is provided, guaranteeing your comfort and safety.
Get more information on fly fishing guides Bariloche by calling +54 9 (294) 455-0702 or
by completing the form with your details.