In the magazine "trout & Salmon", he included Outfitters Patagonia as the best fishing trips Bariloche service, due to our comprehensive service and our experienced guides. He stressed in his notes that we provide a personal experience and each of our fishermen and their families.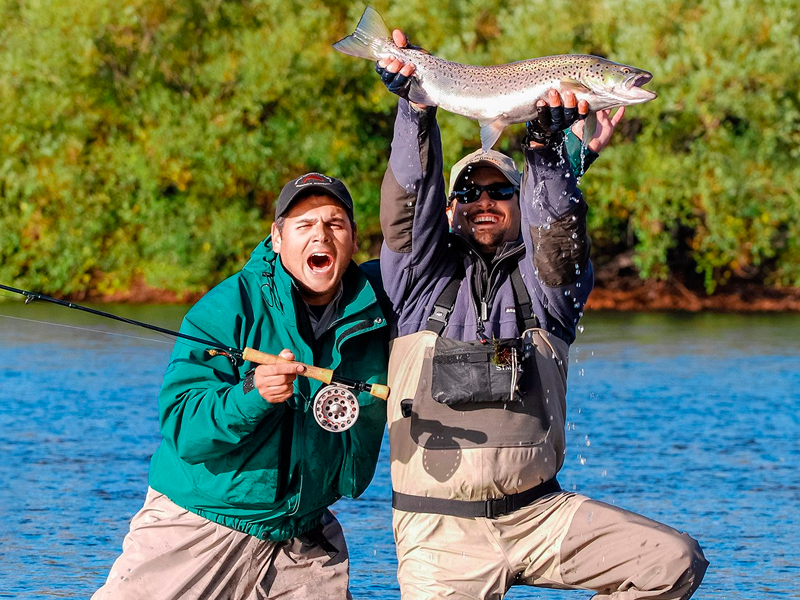 Do you want to know our fishing trips Bariloche?
We offer a complete and comprehensive service on Bariloche fishing. We have different options for excursions and excursions according to the tastes of each fisherman and the objective of his experience. But we assure you that whatever option you choose will have the following aspects: security, personalized service and the best fly fishing.
Our services:
• Day trips with fly fishing: includes transportation from the lodge to the place where fishing will take place, boat if necessary for better fishing. A bilingual guide for a small group, a full lunch with the first level drink, the necessary fishing equipment and the correct pre-trip information.
• Floating trip during the night: Includes all the above mentioned and also the full camping service with all the facilities to spend a good rest.
• All-inclusive packages: It also has transportation from private to and from the airport and hotels. The accommodation per day.
Ask any question about Bariloche fishing using the form below. Or contact whatsApp at (+54 9 294) 455-0702