Unleash the excitement of Fly Fishing in Patagonia with the best river guides Outfitters Patagonia.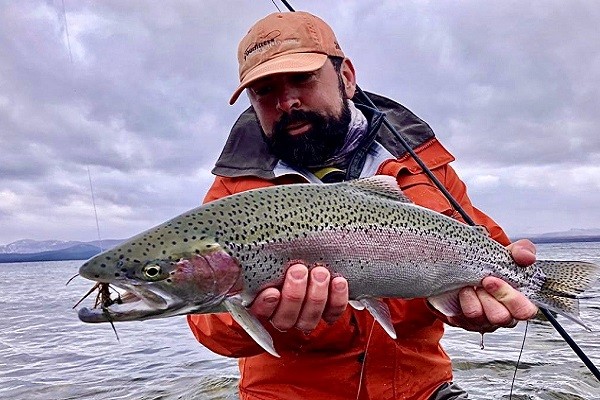 Welcome to the captivating realm of fly fishing in the Patagonian wilderness, where pristine rivers and breathtaking landscapes set the stage for unforgettable angling adventures. If you're seeking an exceptional fishing experience accompanied by expert guidance, look no further than Patagonia river guides. Operating under the renowned Outfitters Patagonia brand for over 20 years, they have been providing tailor-made tourism services to foreign visitors, ensuring that each client's needs are met with precision.
Outfitters Patagonia, stands as the epitome of expertise in the world of fly fishing. Their team of seasoned guides possesses an unrivaled knowledge of the region's rivers, secret fishing spots, and the behavior of the elusive trout that inhabit them. With their guidance, even the most experienced anglers will find new challenges and opportunities to refine their skills.
Our team of Patagonia river guides, understands that every angler is unique, and their services are designed to cater to the specific preferences and requirements of each client. Whether you're a seasoned pro seeking to conquer the most challenging fishing spots or a beginner eager to learn the art of fly fishing, their expert guides will adapt to your skill level, ensuring an experience that exceeds your expectations.
Certificate of excellence by Trip Advisors
The dedication of Outfitters Patagonia river guides goes beyond simply providing exceptional fishing trips. They take pride in crafting holistic experiences that encompass the essence of the Patagonian landscape. As you navigate the renowned rivers of the region, such as the Limay, Chimehuin, or Traful, you'll be immersed in the breathtaking beauty of nature and the tranquility that only these untouched landscapes can offer.
With Outfitters Patagonia, your fishing adventure becomes a seamless journey. They provide all-inclusive services, taking care of every detail from transportation and accommodations to top-of-the-line equipment and gourmet meals. Their commitment to excellence ensures that you can focus solely on the thrill of casting your line into the crystal-clear waters and feeling the exhilaration as a trout strikes your fly.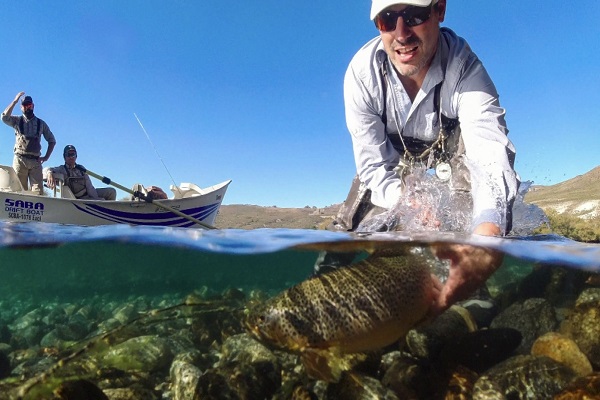 Choose Outfitters Patagonia river guides and embark on an angling expedition that transcends the ordinary. Experience the Patagonian wilderness through the lens of their expert guides, who not only possess unmatched knowledge but also share a deep respect for the conservation of these natural treasures. Outfitters Patagonia and their experienced team are dedicated to sustainable fishing practices, promoting catch-and-release techniques to preserve the fish populations and maintain the delicate balance of the ecosystem for generations to come.
Are you ready to unlock the true essence of fly fishing in Patagonia? Allow Outfitters Patagonia, to be your trusted companion on this remarkable journey. Embrace the challenge, immerse yourself in the wilderness, and create memories that will last a lifetime.