If you are a fishing lover and are looking for a unique experience, Patagonia Fly Fishing from Outfitters Patagonia is the perfect option for you. With a wide range of specialized services, Outfitters Patagonia gives you the opportunity to enjoy fishing trips in one of the most fascinating destinations in the world.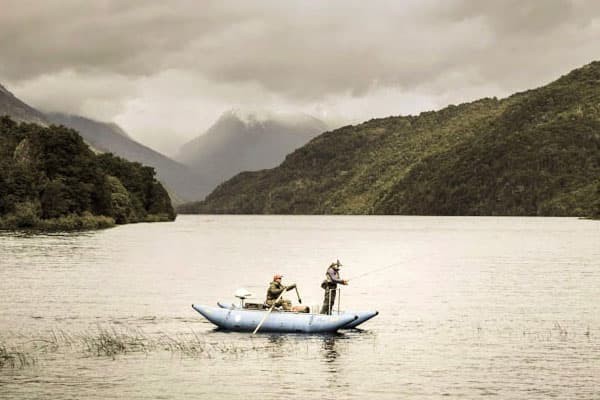 Your reliable guide for unforgettable fishing experiences in Patagonia
The all-inclusive fishing trips offered by Outfitters Patagonia allow you to immerse yourself in the beauty of Patagonia and live an unforgettable experience. From the planning of the trip to the return home, we take care of all the details so that you can concentrate on enjoying the fishing and the impressive Patagonian landscapes.
At Outfitters Patagonia we have a team of expert guides who know the rivers and lakes of Patagonia in depth. These guides will accompany you during your fishing trip, sharing their experience and knowledge to help you find the best spots and species of fish.
Outfitters Patagonia fishing trips include all the necessary services to make your experience a pleasant one. From accommodation in comfortable cabins or lodges to gourmet food, every detail is carefully planned to ensure a pleasant stay.
Patagonia is famous for its impressive landscapes and crystal clear waters, home to various species of fish such as trout. Outfitters Patagonia fishing trips give you the opportunity to explore these incredible places to experience moments of connection with nature.
Outfitters Patagonia is your trusted guide to unforgettable fishing experiences in Patagonia, allowing you to immerse yourself in the beauty of Patagonia while enjoying fishing in the region's most outstanding rivers and lakes. Discover everything that Outfitters Patagonia has to offer and live unforgettable moments in your fishing adventures in Patagonia.