Outfitters Patagonia it is one of the most emblematic Guides for fly fishing in Bariloche. Its guides are highly trained in fly fishing techniques for Patagonia and in serving foreign tourists.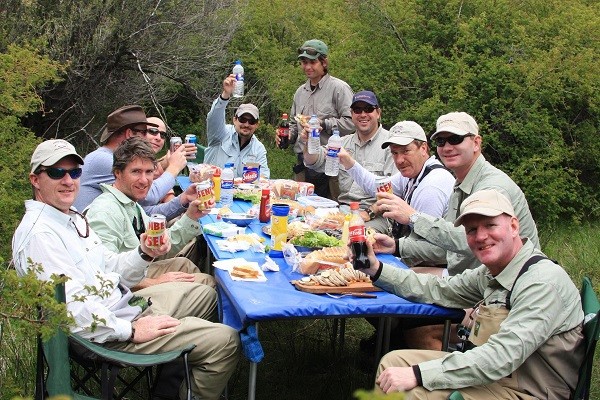 Bariloche is a highly popular tourist destination in Argentina. The city is known for its beautiful natural scenery and peaceful atmosphere. Bariloche is the perfect place to enjoy outdoor activities such as fly fishing, hiking, and skiing.
Fly fishing in Bariloche is a unique experience. The region's crystal-clear rivers and lakes offer an impressive natural environment for fly fishing. The fishing guides in Bariloche are highly professional and friendly. They know where to find the best fishing spots and ensure their clients have an unforgettable fishing experience.
Bariloche's fishing guides are renowned for their commitment to quality and good treatment. They strive to provide their clients with an unforgettable fishing experience and ensure that everything is perfectly organized so that clients only have to worry about enjoying their fishing day.
In summary, fly fishing in Bariloche is a unique experience that every nature lover should enjoy. And if you want to ensure that your experience is unforgettable, do not hesitate to rely on the quality and good treatment of the fishing guides of "Outfitters Patagonia".
Trips for fly fishing in Bariloche
Generally, the excursions most requested by tourists are:
- Day Trips
- Overnight Trips
Each kind of travel have several modalities that are customizables according to interest of the clients. This activity can be carried out by groups of all ages since it does not represent any type of risk nor does it require a particular physical condition, just the desire to spend a beautiful day enjoying nature. In addition, prior knowledge is not requirer.
it may interest you: "Fly fishing hooks recommendations"