In OutfittersPatagonia we organize trips of Fly fishing in Bariloche, crossing the Rivers of the South of Argentina, visiting the most inhospitable and wild places.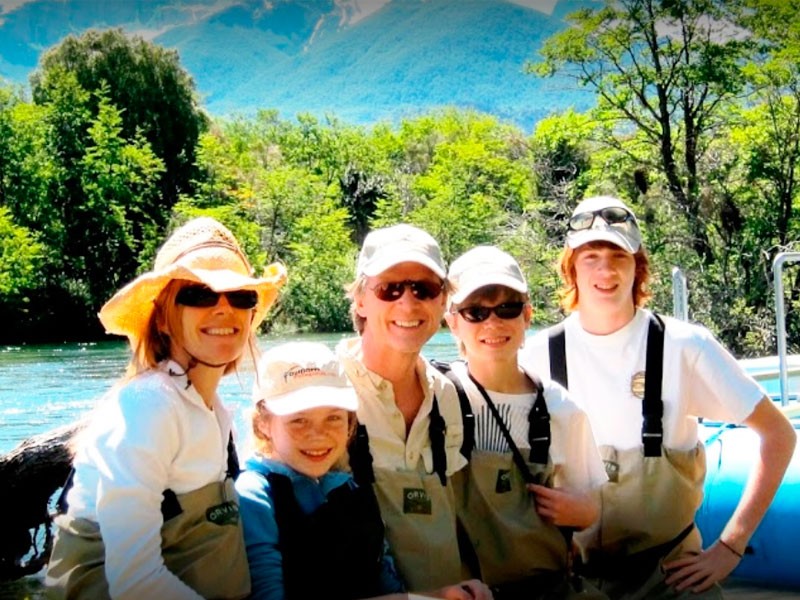 We offer different options of Bariloche fishing for you to choose and assemble the trip of your life. We assure you that you will remember this experience forever. True Fly fishing in Bariloche, we also offer the highest levels of lodging, traditional meals with the best Argentine wines. You can also make your trip in a familiar way. Including your family members will make this experience unforgettable.
Our entire team of guides have the following knowledge:
• First aid and CPR - Argentine Red Cross.
• Fly fishing guide for Lanin and Nahuel Huapi national parks.
• Fishing guide and tour operator of Neuquén - Province of Neuquén.
• Class II rafting guide - License granted by the Argentine Navy.
• Association of Fly Fishing Guide of Patagonia.
Make your trip Bariloche fishing with OutfittersPatagonia and we assure you that you will not regret it. For visitors who are not fishermen, we can offer other attractive activities such as: rafting, kayaking, trekking, bird watching, horseback riding, etc.
Complete the form below and we will contact you to organize the trip.