If you are a fly fishing lover, Argentina is the destination of your dreams, and Outfitters Patagonia is your gateway to this unforgettable experience. With an incomparable natural environment, crystal-clear rivers and an abundant trout population, fly fishing trips in Patagonia Argentina are a true gem for anglers around the world.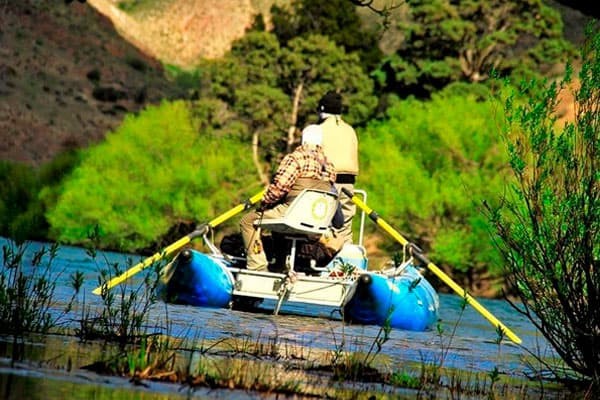 Unique Fishing Destination
Patagonia is famous for its stunning mountain landscapes, majestic glaciers, and abundant wildlife. However, what makes this destination even more special for anglers is the network of clear-water rivers and streams that support a healthy population of wild and brown trout. Our Patagonia fly fishing trips offer the opportunity to fish in some of the most pristine and pristine rivers and lakes in the region, allowing you to enjoy nature at its finest.
At Outfitters Patagonia, we are proud to offer top-notch Argentina fly fishing trips. Our expert guides, knowledgeable about the best fishing spots in the region, will take you to the most promising areas and provide you with the information necessary to be successful in your catches. Whether you are an experienced angler or a beginner, we tailor our excursions to meet your needs and abilities.
Outfitters Patagonia is committed to preserving the natural beauty of Patagonia. We practice sustainable fly fishing and promote the conservation of aquatic life. We believe that it is essential to care for and protect this ecosystem for future generations.
Outfitters Patagonia is the gateway to a fly fishing paradise in Argentina. If you want to live an unforgettable fishing experience in an incomparable natural environment, do not hesitate to book your adventure with us. We guarantee you a once in a lifetime experience! Visit our website to learn more and book your trip today.