Our team of experts in fly fishing in Patagonia will guide you through this practice in an ecological way and enjoy an unforgettable day with this beautiful sport.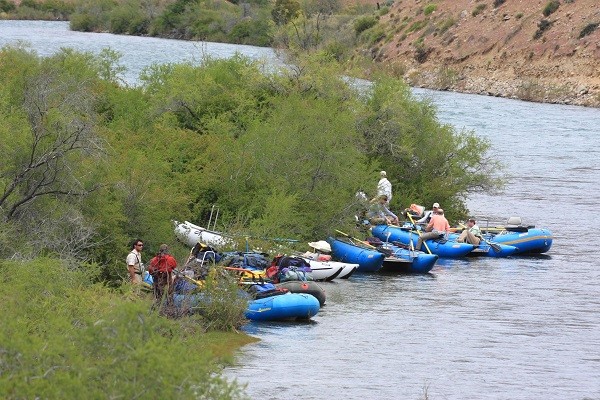 In this place in the south of the planet we can find different biomes, each one with a unique fauna and flora. If we travel to the southeast we will find the Patagonian steppe, an immense land that ends abruptly in the Atlantic Ocean. This landscape is very similar to the English countryside for its country houses and peasant customs. Then, to the west, Patagonia changes shapes and colors, colliding with the cities of the valleys of the Andes mountain range. The glacial rivers and their deep lakes are lost paradises inhabited by eight varieties of salmonids. This area is special for fly fishing.
But fly fishing in Patagonia has some peculiarities that require the presence of experienced people who take us fishing in the right rivers, at the right time. This area belongs to National Parks and therefore fishing is only allowed at certain times of the year and it is not possible to fish in any other way.
Our groups are always welcomed with the best food and drink in the region. Cordiality and attention to detail are essential to our company.
For more details about fly fishing in Patagonia, please contact us at:
WhatsApp (+54 9294) 455 - 0702
Telephone: +1 (214) 377- 1372
Mail: martin@outfitterspatagonia.com
Book your Trip Now!.