If you are a fly fishing lover and are looking for a unique experience in the majestic Argentine Patagonia, look no further than what Outfitters Patagonia has to offer on the Limay River. With stunning scenery and an abundance of wild trout, fly fishing Limay River is an opportunity you won't want to miss.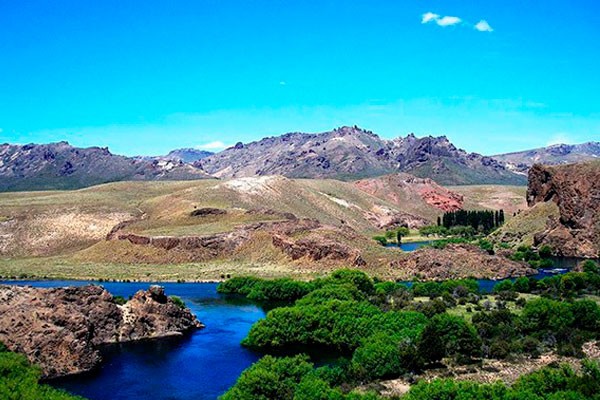 World class fishing in the Limay River
The Limay River, with its crystal-clear waters and untouched natural environment, is the perfect setting for a world-class fishing experience. Outfitters Patagonia offers you the opportunity to explore this internationally renowned river, home to brown and rainbow trout that will challenge your fly fishing skills.
When you book a fly fishing excursion with Outfitters Patagonia, you'll be in the expert hands of local guides who know the Limay River like the back of their hand. These passionate fishermen will take you to the best fishing spots and share their knowledge of the most effective techniques for catching trout in these waters.
It doesn't matter if you are a novice angler or an expert in fly fishing; at Outfitters Patagonia, they will adapt to your needs. They offer personalized excursions that fit your skill level, giving you the opportunity to learn and improve your techniques, or simply enjoy a relaxing day of fishing.
Outfitters Patagonia has a strong commitment to the conservation of the natural environment. They practice sustainable fishing and promote fish releases, ensuring that the Limay River remains a fishing paradise for future generations.
If you're looking for an unforgettable fishing experience on Patagonia's Limay River, look no further than Outfitters Patagonia. With expert guides, stunning natural beauty and a strong focus on conservation, this is the perfect opportunity to explore the exciting world of fly fishing in one of the most beautiful regions of Argentina. Book your adventure today and get ready to fish in paradise!