If you are looking for an unforgettable fishing experience in one of the most spectacular settings in the world, fly fishing in the Manso River with Outfitters Patagonia is your ticket to a unique adventure. In the exuberant region of Patagonia, this company offers you the opportunity to explore the art of fly fishing in a natural paradise like no other.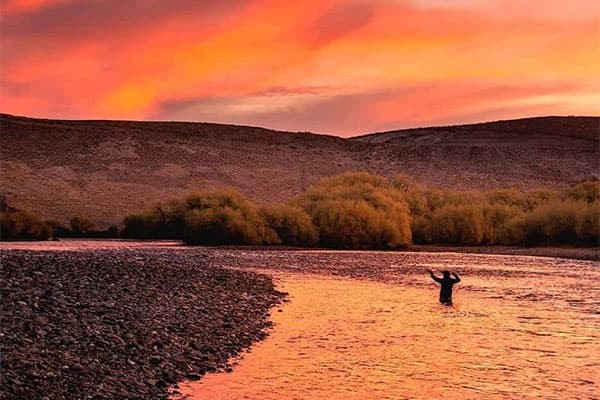 Explore the world class fly fishing experience
Outfitters Patagonia is the gateway to an exceptional fly fishing experience. Guided by local experts who are passionate about fishing and the natural environment, you will immerse yourself in the serenity of the river waters to discover the emotions of fishing for trout in their natural habitat. The guides will not only take you to the best fishing spots, but will also share their knowledge on fly fishing techniques, best strategies and conservation of the aquatic ecosystem.
The Manso River is a hidden gem in Patagonia, known for its clear waters and abundant trout population. This fishing experience is suitable for beginner anglers looking to learn basic techniques, as well as for experts facing the challenge of the Patagonian waters.
Through the Outfitters Patagonia website, you can explore the details of their fly fishing services. From planning your trip to comfortable accommodations and delicious meals, Outfitters Patagonia takes care of every detail so you can focus on enjoying the experience.
Outfitters Patagonia offers you the opportunity to live a fly fishing adventure in an impressive natural environment. With experienced guides, high quality services and the captivating beauty of Patagonia as a backdrop, this fishing experience will be unforgettable.