Discover the best fly fishing in the Limay River within the Nahuel Huapi National Park with Outfitters Patagonia´s Team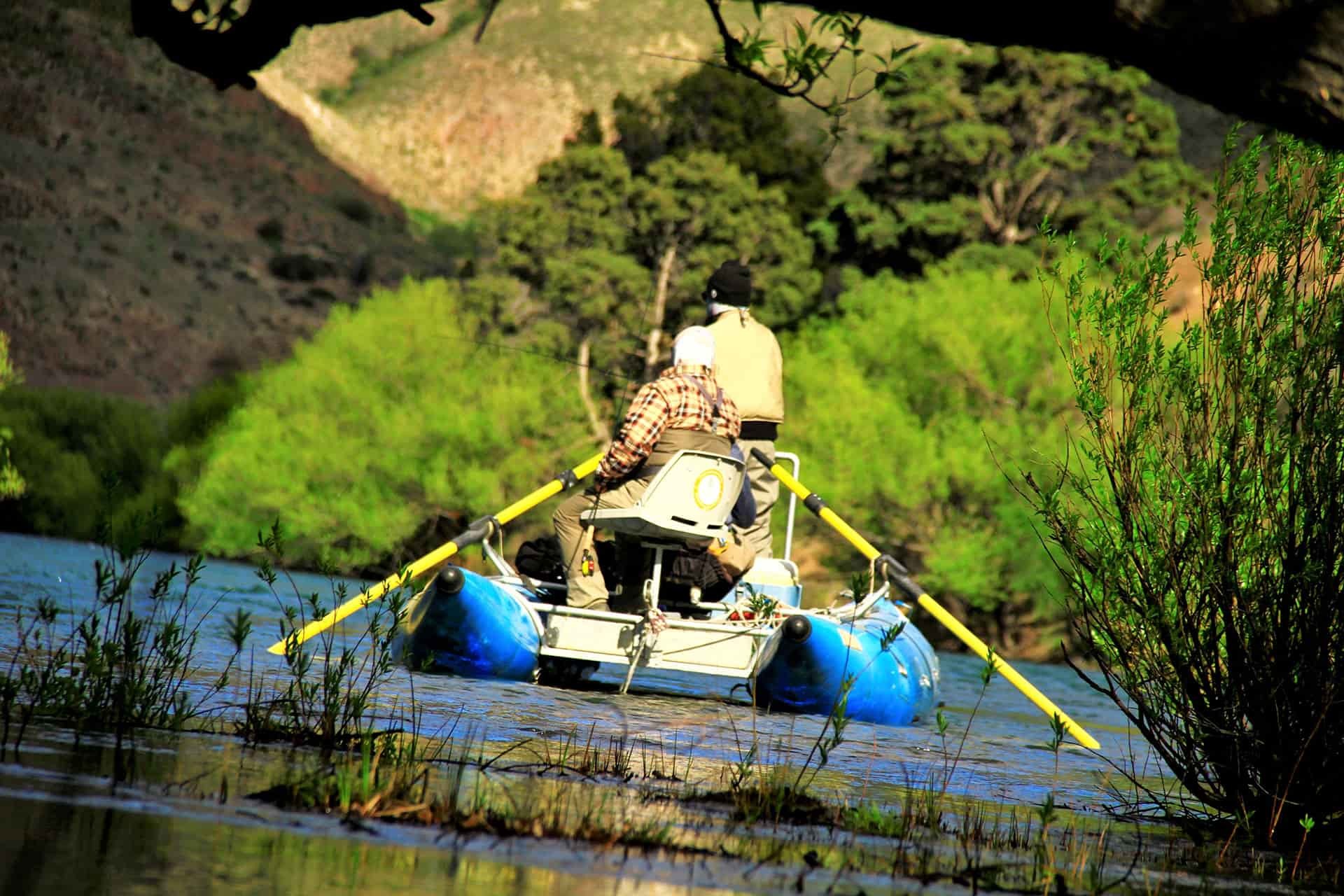 January is an ideal month for fly fishing in Bariloche. Summers in Patagonia are green, sunny and cool, an ideal climate to plan a vacations in contact with nature.
The Limay River and the Manso River offer an incredible variety of activities ranging from floatting of different intensity, fly fishing, camping, trekking, bird watching and more. In these mountain rivers grows four large species of trouts. The Rainbow Trout, the Brown and Brook Trout, and the Landlocked Salmon. Their fishing is called "sport fishing" because only artificial lures are used, such as flies and spoons. To practice it you need to previously acquire a fishing permit.
Regarding the fishing techniques, we can mention three types of sport fishing: fly fishing, spinning and boat fishing, or trolling. Fly fishing is a technique that requires certain knowledge to cast the lures but... is part of the fun.
The Outfitters Patagonia team has the best bilingual guides for fly fishing trips, designed for each kind of client: family, friends or experienced fishermen. We pay attention in every detail to give you an unforgettable fly fishing experience. Comfort and safety are our highest priority!
For more details about Fly Fishing in Bariloche with "Outfitters Patagonia", contact us at:
WhatsApp (+54 9294) 455 - 0702
Telephone: +1 (214) 377- 1372
Mail: martin@outfitterspatagonia.com
Book your Trip Now!.