Winter season is arrived to Patagonia Argentina. Perfect moment to prepared next fly fishing season.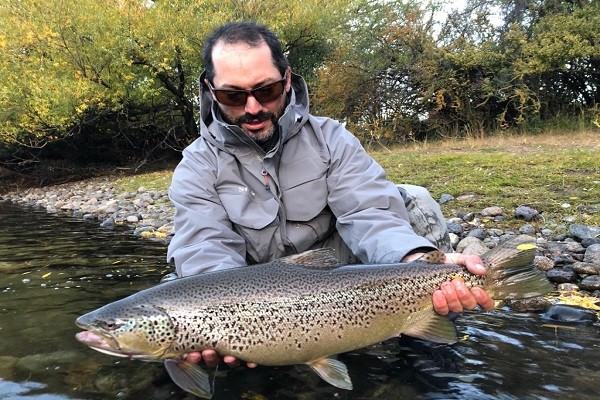 Season of Fly fishing in Patagonia Argentina starts in november and ends in june. During these seven months, various sport fishing activities such as fly cast, trolling and spinning can be developed. We have a team with speciallist in navigating and floating on Patagonia´s rivers to give you the best experience of fly fishing in Patagonia Argentina.
You do not need to bring special equipment. Here we will provide you with everything so that you can spend a day with the highest quality standard in every detail. Outfitters Patagonia do international fly fishing trips, providing the best service for each client.
In "Oufitters Patagonia", we have programes for a day, half a day and overnight floating ( It is a multi-day camping from two days to sixs days depending on rivers destination and anglers itinerary). You will spend a fun journey in nature, sharing your time with friendly people and living and amusing adventure. In Outfitters Patagonia we´ll give you a nice memorie to tell your friends or share in your social networks.
For more details about fly fishing in Patagonia Argentina, please contact us at:
WhatsApp (+54 9294) 455 - 0702
Telephone: +1 (214) 377- 1372
Mail: martin@outfitterspatagonia.com
Book your Trip Now!.