The best Bariloche fly fishing season is waiting for you. Book now, and start enjoying your next trip!!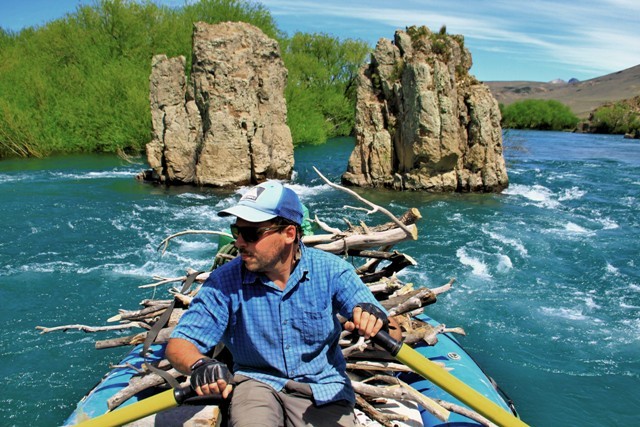 A trip to Patagonia Argentina is one of the things that every human being should experience once in a lifetime. Nature in this place, far from the big cities, is no doubt, one of the wonders. The air you breathe here makes you feel more alive and stronger, and is so overwhelmingly healthy that even the most sedentary people begin to feel like playing sports. It doesn´t matter how old you are. Patagonia will make you happy. No matter what time of the year you visit, Patagonia will always wait for you dressed in different colors: always blue; white in winter; yellow, ocher and red in autumn, green and multicolored in summer. Perhaps, it is because of this friendly and overflowing nature, that the best species of fishes inhabit its rivers to practice fly fishing.
Fly fishing in Patagonia Argentina is the second experience that every human being should experience once in a lifetime. Our company, with a solid track record in Bariloche, Patagonia Argentina, knows the rivers and national parks of this region like no other. We will take you to practice the best fly fishing in Patagonia because we are experts in Bariloche fly fishing and our main mission is to give each visitor an experience designed for every customer: Begginers, experts, families, groups of friends, etc. The cordiality, the good treatment, the kindness and the specialties of our region are guaranteed. The rest is the magic of fly fishing in Patagonia.
You can´t miss this opportunity! Live
Bariloche Fly fishing
with
"Outfitters Patagonia"
!!!!
For more details about Fly Fishing in Patagonia Argentina and Fishing seasons, contact us at:
WhatsApp (+54 9294) 455 - 0702
Telephone: +1 (214) 377- 1372
Mail: martin@outfitterspatagonia.com
Book your Trip Now!.