Bariloche city in Patagonia, Argentina is a big alpine village that offers world-class adventure activities and hosting.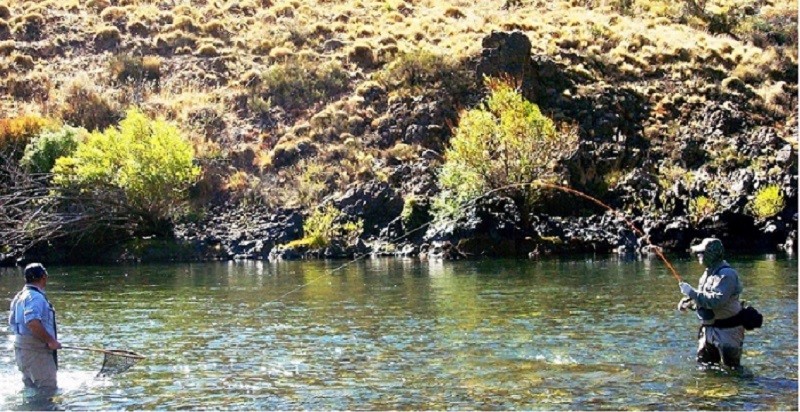 The city of Bariloche attracts people around the world because its charm of an alpine village. Bariloche's attractive European character has its roots in the Germans, Swiss and Italians who immigrated to Argentina beginning in the 1800s, with a surge after World War II.
Today, Argentina offers the best quality of hosting at a very good price and the possibility of living world-class adventure activities. Among these activities, fly fishing in Bariloche stands out.
Outfitters Patagonia is the leader company in Patagonia fly fishing guides. Their experts knows all mountain rivers and the best locations to find out trouts in the pristine waters of Lanin, National Park. No matter if you are expert or begginer, they have a program for every customer and offer package for single people, groups of friends or families. Everything is prepared to enjoy a great journey, learning fishing techniques, living the nature and tasting good patagonian food.
Fly fishing in Patagonia Argentina is one of the experience you must live to understand how near we are of the paradise.
For more information about Patagonia Fly Fishing Guides contact us at:
WhatsApp (+54 9294) 455 - 0702
Telephone: +1 (214) 377- 1372
Mail: martin@outfitterspatagonia.com
Or complete the form below.