Ideal for everyone: men, women or children. All family is invited to live and enjoy the best of fly fishing in Patagonia Argentina. The purest nature in the world.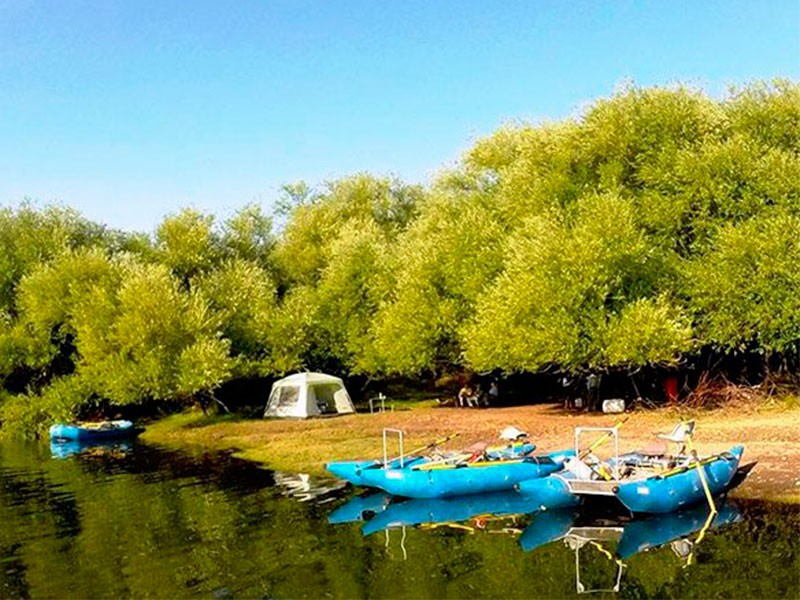 What are the advantages of fly fishing in Patagonia Argentina? First is the environment, the wild nature that surrounds you with a unique force. Secondly, it is to make contact with a sport that meets special conditions, which have to do with the use of technique, patience, cunning and the relationship with the habitat.
Fly fishing in Patagonia Argentina is also an almost spiritual activity, because one has the opportunity to meet the silence of the crowd and listen only to the sound of the wind, the birds, the water. Put aside the human predator and make contact with life in the water, in a responsible and sporty way. We transcend hunting and become explorers of the river's power.
Finally and almost as if it were a movie about the "Lord of the Rings", fly fishing in Patagonia Argentina has something of a "brotherhood". People share a moment of healthy joy, there is friendly competition and jokes, while enjoying a delicious meal in the camp. Fly fishing in Patagonia Argentina brings happiness to everyones who practice it. Catching a large fish is beautiful, but putting it back in the water and watching it swim, is even more.
For more information about fly fishing in Patagonia Argentina, contact us:
OUTFITTERS PATAGONIA
WHATSAPP: (+54 9 294) 455 0702
PHONE: (+1 214) 377 1372
MAIL: martin@outfitterspatagonia.com