In this note we are going to talk about better seasons of fly fishing in Patagonia Argentina, locations, National Parks and much more...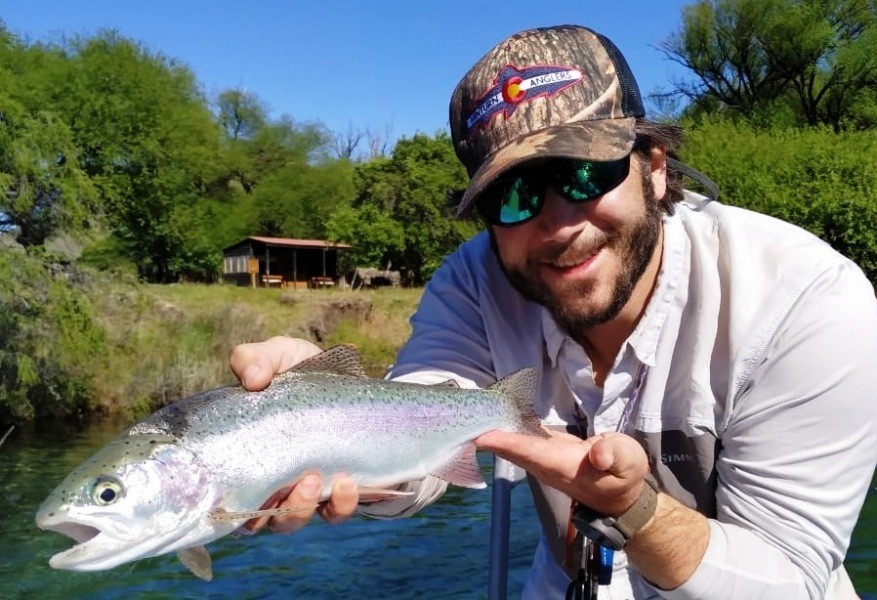 Fishing season in Bariloche Argentina begins on November 1st and ends on April 30 th. This fishing season encompasses the entire Patagonian region ( five provinces of Argentina) with National Parks. But, in certain areas outside the National Park you can fish until may. In some lakes like "Moreno" or "Alicurá", fishing is permited all year.
For our experts in fly fishing in Patagonia Argentina, the mouth of the Limay River offers unrivaled places to fish large pieces. During November and December, when the rivers have high levels of water, you will find large trout, Rainbow and Brown trout, returning to the lakes, therefore the possibilities of obtaining a good trophy are really great. In January and February the weather is pleasant and the rains are scarce, it is dry fly time, caddis and maffly hatches that keep trout active all the time. In March and April the autumn begins, the landscape changes colors and the water level drops, it is time to use light fishing gear that allows to take out the huge brown and rainbow trout that travel from the lake to the river to spawn.
Fly fishing in Patagonia Argentina is regulated by the closure and control of fishing techniques. Live baits such as crabs, earthworms or shrimp cannot be used. And you can't fish with lures that have triple hooks, spinels, or nets.
Knowing the rules of fishing for the care of the species, will allow us to continue enjoying this beautiful sport for many more years. We invite you to enjoy an unforgettable trip, fishing in Bariloche Argentina, with good company, beautiful landscapes and delicious cuisine.
For more information about fly fishing in Patagonia Argentina, contact us at:
OUTFITTERS PATAGONIA
WhatsApp: (+54 9 294) 455 0702
Local phone: (+1 214) 377 1372
Mail: martin@outfitterspatagonia.com