Reserve your place now for the best Fly Fishing excursion in Patagonia.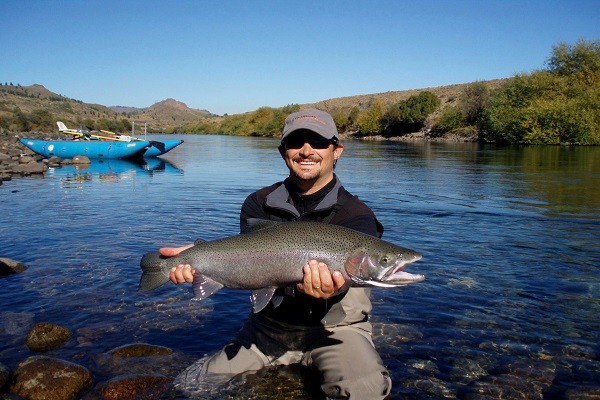 Patagonia Argentina is a fascinating land that will fill you with life as soon as you get off the plane. You will discover the unique sky of a virgin city without pollution, with the charm of the typical alpine villages. Incredibles mountains, flora and fauna. Here is the paradise of the Trout, you will find a big variety of many trophy trouts: rainbow, brown and brook. Fly fishing in Patagonia is one of the trips that you cannot miss.
Our company has been engaged in Patagonia fly fishing trips for several decades, providing a service completely designed for the needs of each client. We have activities for individual clients and group tours, trips to enjoy with family or friends, challenges for experts and special classes for beginners. Fly fishing in Argentina is what we love to do and you will perceive it.
Our team of experts is highly trained in international tourism and they are specialists in sport fishing and in caring for the flora and fauna of national parks. Our dynamics will make you spend an incredible day of fly fishing in Argentina, fun and good food.
For more details about Patagonia fly fishing trips, please contact us at:
WhatsApp (+54 9294) 455 - 0702
Telephone: +1 (214) 377- 1372
Mail: martin@outfitterspatagonia.com
Book your Trip Now!.