Enjoy the art of fly fishing in Patagonia Argentina with real experts. In this note, we´ll tell you some secrets of Bariloche fishing.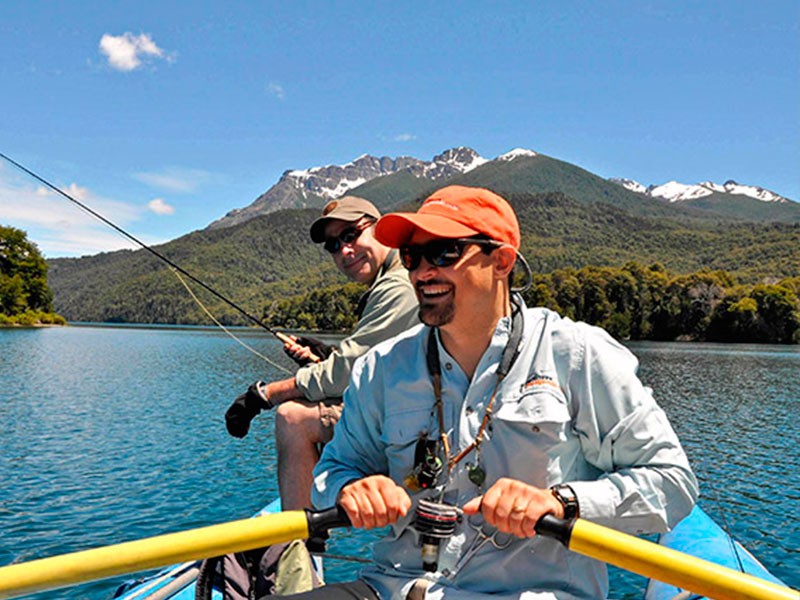 The rivers of Bariloche region are the best for reproduction of trouts because they receive the cold waters of Nahuel Huapi lake. River Limay and River Correntoso are the most famous rivers to fly fishing in Patagonia Argentina, because they host a large number of these fishes, that also reach large sizes. This is due, to a great extent, to the care that the entire Patagonian community takes to preserve the nature of the place and to take care of the species that live here.
In Bariloche fishing the practice of "catch and realease" is widespread. You catch your trout and then you let it go back to the river, because sport fishing is more about training skills than killing. The bigger, faster and smarter the fish, the greater the fun. Fly fishing in Patagonia Argentina is a combination of sport and art.
For more information about
Patagonia Argentina fishing trips
contact us at:
WhatsApp (+54 9294) 455 - 0702
Telephone: +1 (214) 377- 1372
Mail: martin@outfitterspatagonia.com
Or complete the form below.