For those who love fishing trips, Fly fishing in Bariloche is a remarkable and superior experience we sincerely recommend.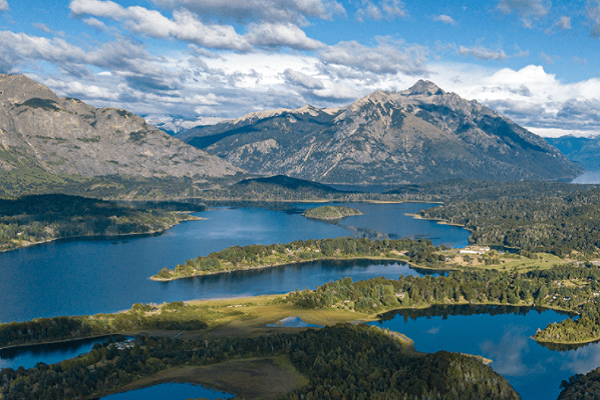 The waters of Lake Nahuel Huapi and its seven branches are special for the practice of fly fishing. In the glacial lakes live different types of trout known for their large size. The wildlife in this protected area is abundant and healthy, and that is why it is very attractive for sport fishing.The mountainous and icy landscapes of Bariloche, in Argentina, deserve a separate chapter and we are sure that you cannot forget what your eyes will see. The green lands, the flowers and birds, the white peaks and bluest sky you have ever seen. Fly fishing in Bariloche is exciting in every way.
People in Argentina are very friendly, they will help you with everything you need and will try to make you feel at home. In Outfitters Patagonia, we share this philosophy. We work and design each fishing trip thinking about the needs and tastes of each group and each person, taking care of every detail for a unique experience of fly fishing in Argentina. You don´t need experience or equipment, we´ll provide you everything. We are specialist in first class fly fishing tours.
For more details about Fly Fishing in Bariloche, contact us at:
WhatsApp (+54 9294) 455 - 0702
Telephone: +1 (214) 377- 1372
Mail: martin@outfitterspatagonia.com
Book your Trip Now!