Fly Fishing Guides in Patagonia is an incredible experience, with breathtaking scenery and some of the best fishing in the world.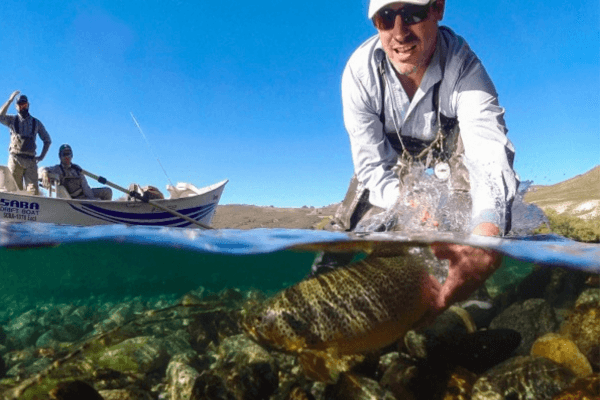 Here are some recommendations for fly fishing in Patagonia:
Choose the right time of year: The best time for fly fishing in Patagonia is generally from November to April. During this time, the weather is mild and the fishing is at its best.

Hire a guide: Hiring a guide is highly recommended, especially if you're new to the area. A guide can help you find the best fishing spots, provide local knowledge and expertise, and help you catch more fish.

Choose the right equipment: Make sure you have the right equipment for the type of fishing you'll be doing. This includes the right rod, reel, line, and flies.

Know the regulations: Be aware of the fishing regulations in the area you'll be fishing. Patagonia has strict catch and release policies, so be prepared to release the fish you catch.

Be prepared for the weather: Patagonia can be unpredictable, so make sure you're prepared for all types of weather. Bring plenty of layers, rain gear, and sunscreen.

Respect the environment: Patagonia is a fragile ecosystem, so it's important to respect the environment while fishing. Pack out what you pack in, and avoid damaging the riverbanks and surrounding areas.

Explore different rivers: Patagonia is home to many different rivers and streams, each with its own unique fishing opportunities. Be sure to explore different areas and try different types of fishing to get the most out of your trip.
Overall, fly fishing in Patagonia is an unforgettable experience that requires preparation, knowledge, and respect for the environment. With the right approach, you can enjoy some of the best fishing in the world in one of the most beautiful places on earth.
Enjoy fly fishing in Patagonia with the best fishing guides in the region. Outfitters Patagonia has been a leader in fly fishing trips for more than twenty years. Providing advice and necessary equipment to spend a day in complete comfort.