Learn a little more about Fly Fishing Guides in Bariloche Argentina.
Bariloche, Argentina is a world-renowned destination for fly fishing enthusiasts. Located in the Patagonia region, it offers some of the best trout fishing in the world.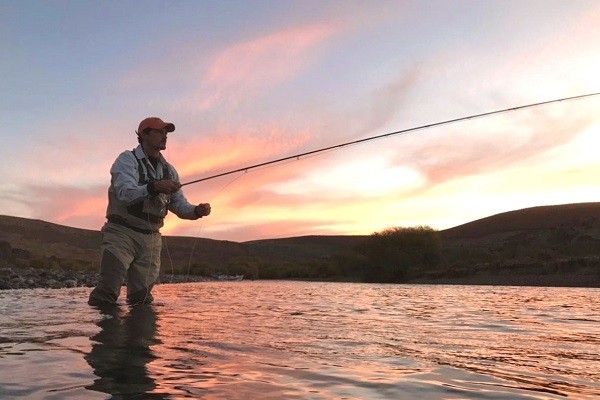 The best time for fly fishing in Bariloche is from November to April, which is the summer season in Argentina. During this time, the weather is mild, the waters are clear, and the trout are active. There are several rivers and lakes in the area where you can enjoy fly fishing, including the Limay, Traful, and Manso rivers.
One of the most popular places for fly fishing in Bariloche is the Nahuel Huapi Lake. This lake is known for its large rainbow and brown trout and provides a beautiful setting for fishing. Another great option is the Limay River, which is known for its trophy-size brown and rainbow trout.
Outfitters Patagonia has one of the most experienced fly fishing guides in the region of Bariloche that can help you plan your trip and provide you with all the necessary gear and equipment. Our guides are knowledgeable about the local fishing conditions and can help you find the best spots for fly fishing.
In addition to fly fishing, Bariloche offers a variety of other outdoor activities, including hiking, mountain biking, and skiing. It also has a vibrant cultural scene and many restaurants and bars where you can enjoy the local cuisine and nightlife.
Overall, fly fishing in Bariloche, Argentina is an incredible experience for any fishing enthusiast. With its beautiful scenery and abundant trout populations, it is a destination that should not be missed.
Write us via our WhatsApp via +54 (9294) 455-0702 or complete the following form and we will contact you shortly.