Fly fishing Bariloche is legendary, anglers from all over the world travel to Patagonia Argentina to experience fly fishing for wild trout's.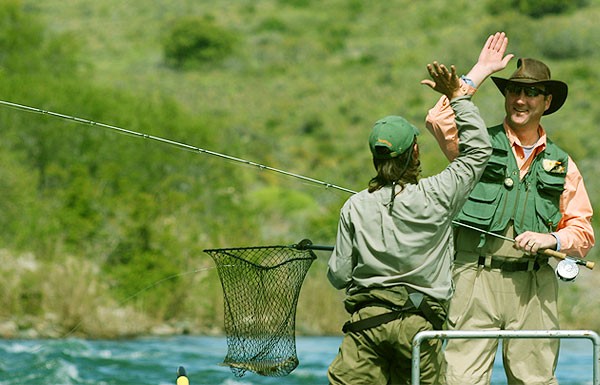 Whether an angler seeks to battle trophy sized wild Brown trout or to experience the solitude of a high mountain lake, San Carlos de Bariloche provides fly fishing experiences like no other place can.

Patagonia region and the National Parks provides such an abundance of opportunities that visiting anglers frequently have difficulty in deciding where to start their fly fishing Bariloche adventure. This website will help you begin planning any fly fishing Bariloche trip and if you are new to the sport, we can teach you how to fly fish on some of Patagonia world class fly fishing rivers.