If you are passionate about fly fishing and are looking for a unique experience in Argentina, Outfitters Patagonia's Fishing in Bariloche is the perfect option for you. With its wide range of specialized services, Outfitters Patagonia gives you the opportunity to enjoy one of the most wonderful destinations in the country.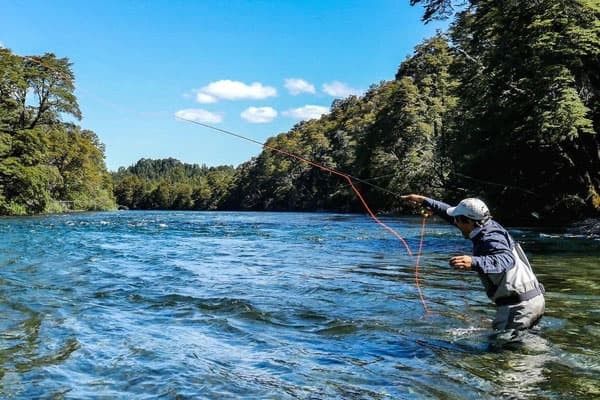 Explore Outfitters Patagonia services
The fly fishing trips offered by Outfitters Patagonia allow you to explore the natural beauty of Bariloche and live an unforgettable fly fishing experience. On pristine rivers or lakes surrounded by spectacular landscapes, Bariloche has become a renowned destination for lovers of fishing.
Outfitters Patagonia has a team of expert guides who know the rivers and lakes of Bariloche in depth. These guides will accompany you during your experiences, sharing their knowledge to help you find the best places. In addition, they will provide you with personalized advice and teach you the most effective fly fishing techniques.
The trips offered include complete services to ensure that you enjoy your experience to the fullest. From arranging fishing permits to transportation, Outfitters Patagonia takes care of all the logistical details.
Bariloche offers a wide variety of fish species, such as brown trout and rainbow trout, giving anglers the opportunity to enjoy challenging fishing. Explore different rivers or lakes, discovering new places and experiencing exciting moments of connection with nature.
Outfitters Patagonia is your trusted guide to enjoy unforgettable fishing experiences in Bariloche, Argentina. With the expert knowledge of their guides, they give you the opportunity to explore the beautiful landscapes of the region, catching emblematic species of fishing. Discover everything that Outfitters Patagonia has to offer and experience unforgettable moments in Bariloche.