For those who loves fishing sport, fly fishing practise is fascinating; but fly fishing in Bariloche is even more. The Bariloche city has a landscape of fairy tale where trouts grows big and wildly. Don´t miss the opportunity of living this unforgetable experience!!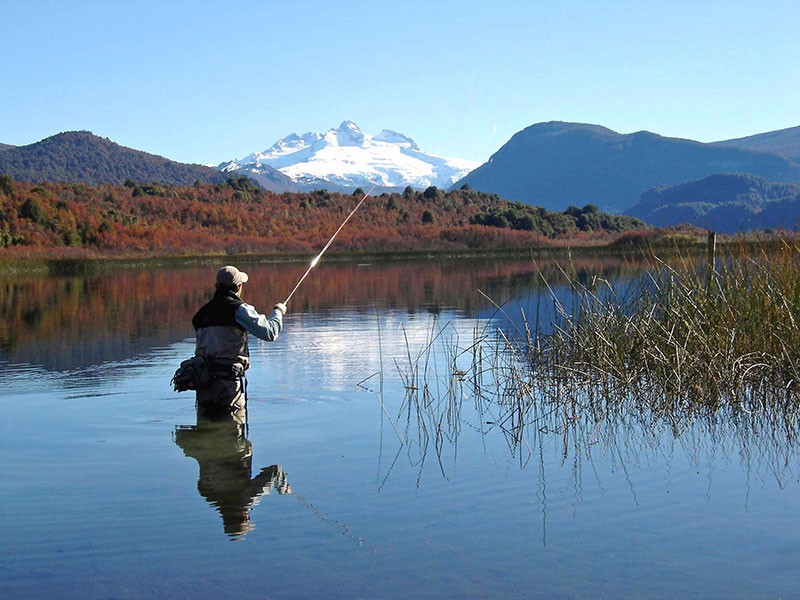 The city of Bariloche in Argentina has the best trout specimens in Patagonia. The city also offers a complete infrastructure to give tourists everything they need to live a dream vacation.
Fly Fishing in Bariloche combines the best of fly fishing sport, floating on national parks rivers of unspoilt nature, and also the opportunity to live a camp first level experience.
"Outfitters Patagonia" offers you expert guides in English to explore beautiful rivers of mountains and enjoy the best of fly fishing. Our team will set up a luxury camp, with ample amenities for you to eat and drink like a king or queen.
You will eat patagonian delicius food: the "asado", exquisit "empanadas", and our famous and international argentine wines.
We have tours for fly fishing experts who would like to target and catch a trophy trout and also family tours, for those looking for a different and relaxed experience in family.
Ask about our different programs to fly fishing in Bariloche:
-Day trips
-Overnight float trips
- All inclusive packages
For more information about fly fishing in Bariloche contact us at:
WhatsApp (+54 9 294) 455-0702
Tel: +1 (214) 377-1372
Mail: martin@outfitterspatagonia.com
or complete the form below.