Those who have experienced the Fly fishing in Bariloche can convey the emotion that is felt when the line begins to move with small pulls indicating that you have been lucky and a fish has been hooked on it.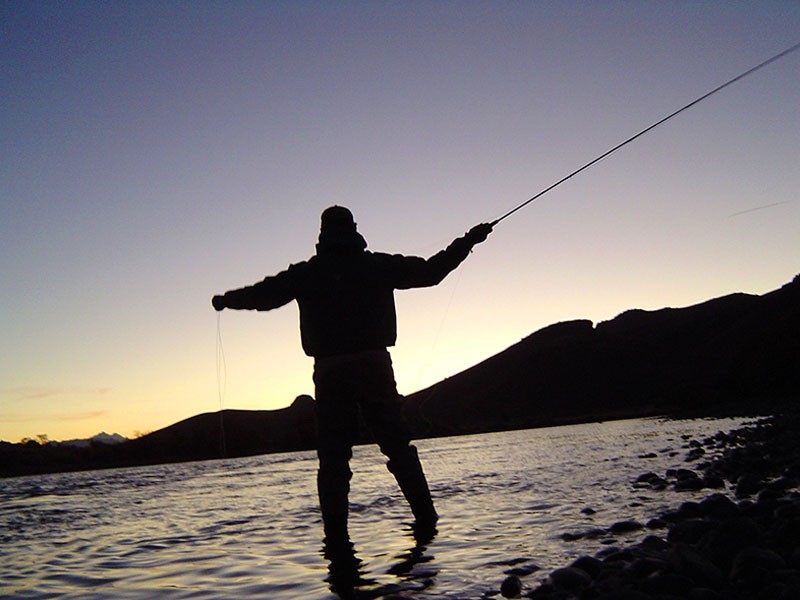 Outfitter Patagonia offers the best Bariloche fishing guides so you can get through that emotion that you only live when you are in the water, in the calm and silent waiting for fishing to deliver the whole nature.
"A good guide can be the difference," says our owner Martin Freedman, who says that enjoying fishing and nature in all its splendor is what made him want to share it with others. Our Bariloche fishing guides know every river and sector that integrates the magnificent Nahuel Huapi National Park. They have the necessary knowledge and certificates to act in different situations that may arise.
Official Certificates:
• First aid and CPR - Red Cross - Argentina.
• Fly fishing guide for Lanin and Nahuel Huapi national parks.
• Fishing guide and tour operator of Neuquén - Province of Neuquén.
• Class II rafting guide - License granted by the Argentine Navy.
• Association of Fly Fishing Guides of Patagonia.
For more information on Fly fishing in Bariloche, complete the form with your details or contact whatsApp at (+54 9 294) 455-0702