Fly fishing in Bariloche is one of the most amazing experience you can be part of. Outfitters Patagonia offers you the opportunity to fish in virgin river´s mountains, where the patagonian trout lives and grows freely... and, at the end of the day, you can celebrate in a "premium camp" ALL INCLUDED ( beers, premium wines and whisky), eating the best Argentinian food for a complete expierence of nature, fly fishing and pleasure.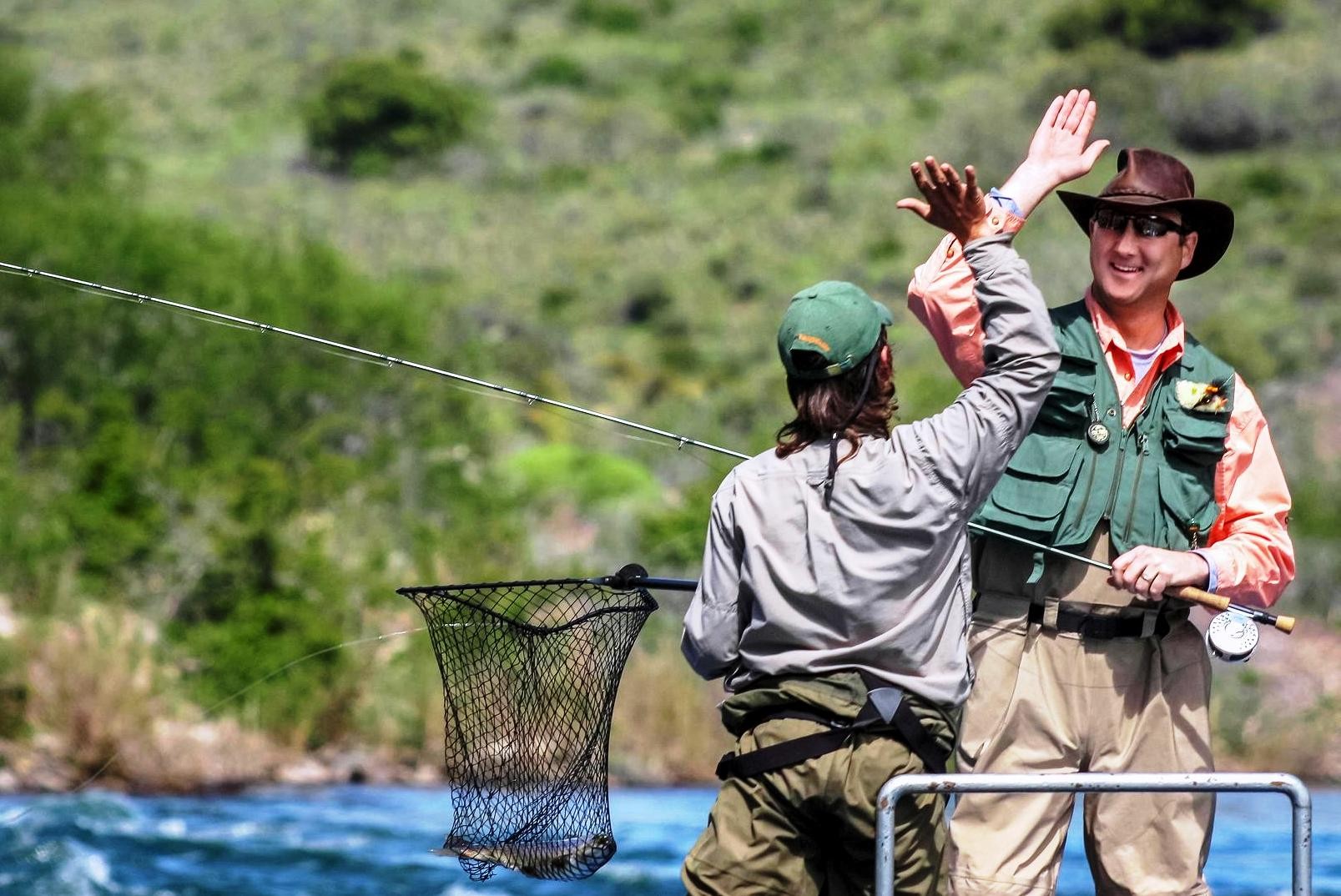 In Argentina over the Patagonia region, protected by the Andes mountain range, there is a dream town, called "Bariloche". For those who loves geography, they can find it on the border, between the provinces of Río Negro and Neuquén. This Swiss-style mountain town is the meeting place for tourists from all over the world, who are looking for contact with untouched nature, in a landscape of dazzling beauty. Everything here is pure; the air smells fresh; The sky is of a majestic blue and has such intense clarity that you can feel that there are few skies like this. The fauna and flora coexist in peaceful harmony. The rivers are full of wildlife and run fast, between deep pools, coasts with ravines and canals immersed in the thick vegetation. Our team of expert guides will take you sailing along the river until you find the right place to build the camp. We will enter the National Park and we will fish wild trout in the heart of Patagonia. This is an incredible experience for those who know the secrets of fly fishing and also for those skilled in the this art, because in Bariloche there are lots of trophy examples.
Do not miss this unique opportunity to live an unforgettable adventure!!
For more information on fly fishing in Bariloche, contact us at:
WhatsApp (+54 9 294) 455-0702
Tel: +1 (214) 377-1372
Email: martin@outfitterspatagonia.com
Or complete de contact form below...